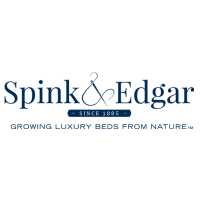 Spink and Edgar Luxury Mattresses Reviewed 2021
Written By Amelia
---
Spink and Edgar is a family-owned company that has been making quality furniture for five generations. They have created quality components such as their springing system which has been recognised and presented with several highly prestigious Queen's Awards. The company's goal is to create spaces in your home that reflect your lifestyle and taste for every person in your family or group of friends to enjoy.

Spink and Edgar is a furniture company which has been in the business for over 175 years. The company's knowledge and expertise spans over 175 years and they are delighted to introduce a range of furniture which combines Spink and Edgar springing technology with Art Deco inspired designs most notably included in their unique mattress and bedding ranges.

With a focus on quality, attention to detail and exquisite design, Spink and Edgar have a long-standing reputation for excellence in the world of home and living. Every piece is meticulously made by hand using traditional techniques in Preston, Lancashire.