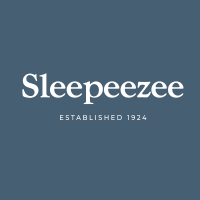 Sleepeezee Mattress Reviews
Written By Amelia
---
All You Need To Know About Sleepeezee Mattresses
Why choose a Sleepeezee Mattress over an ordinary mattress in the UK? Sleepeezee mattresses are made with the latest memory foam technology (where applicable), and are designed to offer the ultimate in comfort, support, and durability.
What is a Sleepeezee Mattress?
One of the most comfortable mattresses in the world. With fantastic quality spring systems of the pocket variety and a range of comfort layers to suit, there's something for everyone.
Why is a Sleepeezee Mattress better?
Sleepeezee mattress's memory foam material is a combination of gel memory foam technology and high density foam to provide a great deal of support and quality for the user. The gel memory foam combines two durable substances, gel and foam, and has its own properties. Gel is an extremely soft material that's been mixed with natural materials to provide warmth to the user without being too hot or too cold. It's a soft foam that's made to help to keep the user warm at night. Foam is a durable substance made up of molecules. This foam is denser than other materials. It's made to allow the mattress to have a certain amount of give and movement, which helps to absorb the body's movement, and prevent the mattress from laying flat over time.
How do you know if the mattress is right for you?
Choose the size that will best fit your sleeping style and budget. From double beds to a luxurious king size bed, you can choose one that suits your needs. There are plenty of bed sizes, so you should be able to find a mattress that's right for you.
How does a Sleepeezee Mattress compare to an ordinary mattress?
An average memory foam mattress is usually more expensive than the average mattresses on the market, however the downside is they do take a bit longer to break in, which can cause sleeping partners to feel uncomfortable. Sleepeezee mattresses are made with the latest memory foam (dependant on model), so you don't need to wait around for your partners to adjust to their new pillowy pad to feel fully at home. They are a bit more flexible, so a Sleepeezee mattress is sure to feel more comfortable for both you and your partner as it moulds to your shape. Similar to other mattresses, Sleepeezee mattresses are also designed to adapt to your body shape, and are crafted to fit every one of your sleeping positions.
With an incredible range of sizes to suit everyone's preferences, Sleepeezee Mattresses are a practical choice for sleepers who demand supreme comfort.