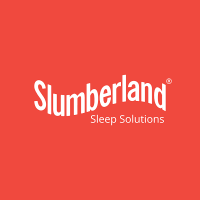 Slumberland Mattress Reviews By Amelia
Written By Amelia
---
Slumberland was established in 1919, making it one of the oldest mattress manufacturers in the UK. Slumberland has a long and illustrious history that extends from the 1900s when it first established its company to the 2000s when it rose to new heights, becoming one of the largest and more reputable retailers in the UK. Slumberland has a considerable manufacturing history, based in Cambridgeshire, from where the company produces mattresses, pillows, mattress protectors and other bedding accessories.
Slumberland's Health and Wellbeing Approach
The company's desire is to ensure that its mattresses have been optimized to ensure a superior level of health and wellbeing. Slumberland is also committed to bringing innovative foam mattresses that not only perform excellently for people to sleep but also one that helps sleepers to sleep well.
As a family-owned company, Slumberland also takes care of each mattress being tailored to meet each person's needs and wants. Today, the company is one of the largest mattress and bed manufacturers in Europe. The Slumberland mattresses are highly regarded for the best quality, comfort and durability. The quality of the materials used is one of the main selling points of the company's mattresses.
Are Slumberland's Mattresses Any Good?
Slumberland offers many superior mattresses to their customers, which offer a great selection of special offers and affordable bedding. These mattresses are unique and help maintain your health and general well-being, while ensuring you have the best sleep possible.
Whether you are a mattress virgin or a seasoned bed partner, Slumberland has some excellent choices for you, many of which have been well reviewed over the years with many happy customers opting for some of the more popular ones in the range.