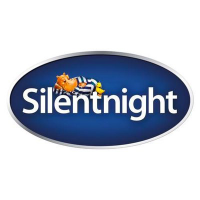 Silentnight Mirapocket Mattress Reviews
Written By Amelia
---
If you're looking to invest in a new mattress then you're in luck as Silentnight mattresses have been voted the best in the UK - and it's not just because of their comfort and support. The Silentnight brand is so confident in their products they're offering customers great warranty and guarantee options with many of the range. Their products are made in the UK and made to the highest standards to ensure top quality and a long life.
Why should I buy Silentnight?
The Silentnight range consists of one of the widest ranges of products of any mattress company and has a range of high quality products including mattresses, pillows and the new unique Silentnight Eco comfort technologies for comfort layers as an eco friendly alternative to Memory Foam. If you're looking to get the right pillow for the job then Silentnights new range of pillows could be just what you are looking for.
Conclusion
With a great warranty and no hidden costs attached, Silentnight mattresses are a good choice for a large amount of the population. If you've found yourself in the tricky situation of buying a mattress online without even touching the one in the store it's likely to be a good time to consider one of the Silentnight Mattresses. Read on for more information on the Silentnight mattress range and to find the right product for you. With over a decade's worth of testing, the Silentnight team have ensured the Silentnight products stand the test of time. Unlike other brands, Silentnight mattresses are made to last a long time and not just one, two, maybe even five years.