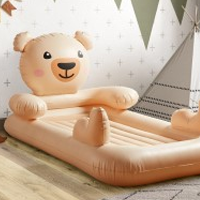 Kids Beds and Childrens Mattresses In Stock
Written By Amelia
---
Buying a new bed for your child should be something you both enjoy. But it can be a daunting task to make sure you get a bed that is safe and practical for your child's needs.
The first thing you need to consider is the size of your child. A twin bed might be too small for a child while a king size bed might be too large.
Another important factor to consider is the mattress. A child's mattress needs to be a little softer than an adult mattress, but not too soft.
We offer a huge range of styles, sizes, and colours, and we will find the perfect kids bed for your child and their bedroom.