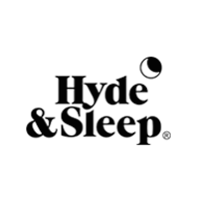 Hyde and Sleep Mattress Reviews
Written By Amelia
---
Hyde and Sleep is a popular mattress company based within the UK. The makers behind this company have a great passion and skill set for sleep and strive to develop products that meet the needs of the average person in order to ensure a really restful and relaxed night's sleep. To ensure the best quality products are manufactured while adhering to all guidelines and best practises, Hyde and Sleep have partnered with Dreams Beds UK, a company with over 30 years of first hand knowledge and experience producing and selling mattresses.

The mattresses from the Hyde and Sleep range are highly regarded as being extremely comfortable, with the memory foam providing sufficient support and allowing you to gently plunge into the bed. The mattresses also have a highly rated lifespan, being part of the coveted replace every 8 campaign, suggesting 8 years or more is typically achievable with these products.

Online reviews generally agree on comfort and there were no complaints that the mattress caused the person to become too hot which is a common problem for many memory foam mattresses.

In all, the mattresses within the Hyde and Sleep range represent great value, are well reviewed and should stand the test of time. Well worth a buy. Take a look at some of the offerings below within the range.