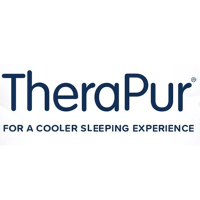 Therapur Mattress Reviews
Written By Amelia
---
Therapur mattresses are handcrafted in the UK and made exclusively for Dreams Beds. Not to be confused with Tempur, these mattresses have some different properties that may make them an ideal investment. Firstly, the big standout feature of all Therapur mattresses is the ActiGel technology, a patented formula that created a unique supportive layer with the feeling and comfort of memory foam, but with none of those pesky drawbacks like lingering smells and getting far too hot in the night. The ActiGel formula itself combines a cool and comfortable nights sleep with an open cell structure that ensures optimum airflow throughout the mattress, allowing it to breath and prevent moisture buildup.
The ActiGel formula alone is not what makes a Therapur mattress great, we also see the inclusion of many hypoallergenic materials to help promote breathability, comfort and support.
Therpure mattresses are highly rated and available at a keen price point, shop below to see the many options available from Dreams Beds. Remember these mattresses are exclusive so you will not find the technology in any other product than those at Dreams.