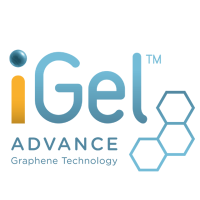 iGel Mattress Reviews 2021
Written By Amelia
---
The iGel collection includes a few different mattresses varying in tension and comfort, with different performance specifications, but all designed to keep you cool all night and provide additional support for your back.
The new affordable iGel mattress range has been launched for 2021 to combine performance memory foam options alongside gel layer options, both of which have been formulated to be breathable while allowing you to keep you cool.
These iGel mattresses are a great option for those who wish to invest in a comfortable night's sleep but don't want to pay for expensive memory foam mattresses from less reputable manufacturers.
The benefits of the iGel mattress
Coupled with the other innovation in the Bensons for Beds range, you can expect to get a night's sleep that is comfortable, restful, and without the aggravation. We would expect these mattresses to be of a quality comparable to some of the very best mattresses in the market.
iGel mattresses are available in multiple different sizes but all of which are standardised within the UK, ranging from single, through to double and king size being available.
iGel mattresses are made to an incredibly high standard, with breathable covers that offer a degree of airflow to help those that would otherwise find themselves getting too warm at night. Further to this the enhanced breathability is beneficial for the mattress itself, helping increase longevity through a hygienic and safe product.
iGel understands that the bedroom should be the private sanctuary from the world outside, a place to escape the stress and worry of day to day life. Understanding that the bedroom is a place for relaxation should be a priority, as the quality of your sleep is highly-related to your quality of life. But what's most important is taking steps to improve it. The more you know about what helps to improve sleep, the easier it is to be more productive, efficient, and productive during the rest of the day.
With the iGel mattresses you get to have your own private sleep sanctuary, filled to the brim with comfort accompanied by enough support to ensure your back and neck are adequately supported while you sleep.