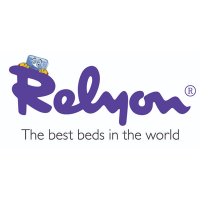 Relyon Mattress Reviews. (Buy or Avoid?)
Written By Amelia
---
Relyon was first founded back in 1858 and have since produced a consistent lineup of luxurious mattresses that sell primarily in bricks and mortar retail establishments but also online through an array of different retailers within the UK. Originally founded in 1958 by a family specialising in the selling of wool, Relyon today has garnered the attention of many looking for a good quality mattress at a reasonable price point.

Feedback for Relyon mattresses is good, unsurprising given the high quality materials featuring such favourites as natural fillings of wool and silk. Customers particularly enjoy the all-season nature of the products, feeling that the range allows for increased breathability not seen in other foam based mattresses.

Relyon ultimately has a wide range of mattresses suitable for those looking for budget-friendly price points all the way through to higher quality and thereby higher price point mattresses. The range is far-reaching but means there is something for everyone. Quality is rarely a consideration with a brand like Relyon and is far preferable to a foam based alternative at a similar price point if you happen to get too hot at night or require extra tension for your back and neck.