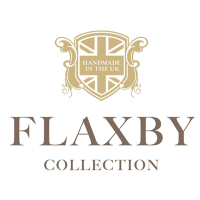 Flaxby Mattress Manufacturer Reviews
Written By Amelia
---
Flaxby Mattresses are actually a separate range produced by a long established and highly regarded company known as Harrison Spinks. The Flaxby range of mattresses are exclusive to Dreams Beds and are pushed as one of the best mattress craftsmen in the UK, where each mattress is hand made using techniques adopted by previous generations including any and all traditional methods relating to the manufacturing process.
What seperates a flaxby mattress from those sold typically by Harrison Spinks and Dreams Beds? That would be the specialist DNAir spring system. This system is based around the inner workings of the mattress, in this case the pocket spring base comes with an additional layer of smaller pocket springs. These smaller pocket springs have a unique advantage to the bigger springs conventionally used in such products; they contour to your body exceptionally well, giving even and measured support to all areas and pressure points on the body. Finally the Flaxby DNAir system also benefits from small escape holes on the edges of the mattress that are perforated to allow better airflow and less moisture retention.
Flaxby mattresses are not just renowned for their high quality craftsmanship and unique DNAir system tough, due to their high quality and huge value, you will find that the entire collection contains 2000 pocket springs evenly spread across the mattress to help handle weight distribution. Keep in mind, the average good quality pocket spring mattress will often only include 1000 pocket springs, by doubling down on the amount of springs you effectively double down on the amount of contouring and support you offer to each point on the body.