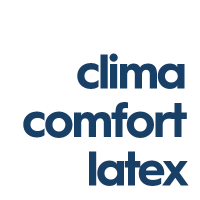 Clima Comfort Latex Mattresses: An Affordable, Quality Choice
Written By Amelia
---
The Clima Comfort Latex are a new range of mattresses sold solely through Bensons for Beds, this means that you won't find them elsewhere which may make obtaining other reviews and feedback difficult. Fortunately, we've been able to dissect many of those on offer to better understand suitability for those customers looking for a luxurious and comfortable sleep experience.
The line-up of mattresses in this range are typically pegged toward the upper end in terms of cost and quality featuring our favourite pocket spring base support layer along with a latex and gel upper comfort layer.
Why choose latex as a comfort layer?
The extremely warm and soft feel of latex has long been lauded as a comfortable, soft and long-lasting choice of material for mattresses and home furnishing items. But beyond the classic feel of the material, there's a host of other advantages to its use: With excellent abrasion resistance, latex mattresses are ideal for people living in areas that get a lot of foot traffic, which is increasingly common in cities as more people prefer to stay at home rather than commuting to and from work. With its dry weather properties, latex is excellent for those people living in hotter climates. Compared to other mattress materials such as foam and memory foam, latex is one of the most absorbent, meaning that moisture has the least chance of penetrating the mattress.
Is Clima Comfort Latex suitable for you?
Clima Comfort Latex Mattresses are an excellent choice for people who are constantly battling with warm sleepers and cold sleepers. The cooling effect of latex helps to give better sleep as sleepers will not feel uncomfortable when sleeping.
Sleeping on a Clima Comfort Latex mattress isn't just amazing for the sleeper. The system used with this line of latex mattresses helps to keep the comfort of the mattress throughout the night. It's effective as the mattresses are breathable, helping transfer body heat, thus helping to keep the user well and comforted throughout the night.
Clima Comfort Latex Mattresses are a relatively low-priced, attractive offering with many features that are available on more expensive mattresses.