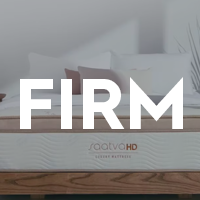 5+ Best Firm Mattresses (Pros/Negs)
Written By Amelia
---
Millions of people sleep better with the support of a firm mattress. Whether you prefer back, side, or stomach sleeping, your best sleep awaits.
Perfect for weighty sleepers.
When it comes to mattress softness, it may not be about what you think. A firmer feel usually means more support and less sinkage, which can benefit those who weigh more than 230 pounds. Back and stomach sleepers may also prefer a firm mattress that reinforces their midsections, promotes even alignment, and reduces the potential for pressure points along the spine.
Comfort that promotes healthy sleeping habits.
Our orthopaedic mattresses are designed with comfort and health in mind. They offer orthopaedic support to relieve pressure points on your back, neck, and shoulders; and they eliminate the need for a pillow (depending on preference). Get better sleep tonight!