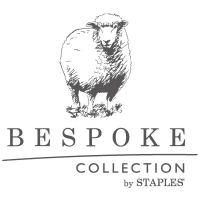 Bespoke Collection Mattress Reviews
Written By Amelia
---
The Bespoke Collection is a sub-range/brand from popular and experienced manufacturer Staples on behalf of Bensons for Beds. The range sits at the higher end of the industry and operates in the same space as Harrison Spinks and Hypnos ranges of made-to-order mattresses.
Specification wise, many of the mattresses in this upper segment come with many thousands of premium pocket springs with our experience showing that largely, the more the better. There are exceptions, for example we prefer full pocket springs which would generally top out at around 2000 springs. More than this and you'll start coming across micro springs and HD springs. These are fine options but efficiency does start to suffer a bit.
Are Bespoke Collection Mattresses Any Good?
The Bespoke Collection Mattresses are fantastic for providing a good night's sleep, they're made of quality components and made to last close to a decade which gives a fairly reasonable cost-per-night of sleep. When it comes to value for money, there may be other considerations depending on your price point, however, that's not really the main aim of the Bespoke Collection, which generally focuses toward quality above all else, resulting in slightly higher costs than you may expect.
Reviews for these mattresses are very strong, however you may find it difficult to find specific reviews against a given product. This is because Bensons for Beds, the primary retailer of this mattress, is going through a few transitions at present and their line-up is getting multiple shake-ups in both naming conventions and line-up making it quite difficult to follow and ensure you are making the right choice.